ASSIDIM is allowed to offer benefits solutions to:
1) PRIVATE COMPANIES AND BANKS
2) PUBLIC COMPANIES AND INSTITUTIONS
3) NO-PROFIT INSTITUTIONS (ASSOCIATIONS, FOUNDATIONS, …)
4) LEGAL AND PROFESSIONAL SERVICES FIRMS
5) OTHER HEALTHCARE FUNDS
Employers who operate in any sector and offer benefits plans established by national contractual agreements, company agreements or company regulations to:
Active and retired employees;
all other individuals provided by ASSIDIM Statute and Regulation.
To become a member the following is required:
Fill in the subscription form and once completed click on "send".
You will receive a confirmation upon receipt at the e-mail address you have provided in the form;
Would you like further information?
GEN Form – Valid for all types of assistance: assistance deactivation, termination of associative relationship and change of registered associate name
The request to activate new benefits plan must be submitted exclusively online, through the reserved area for Associated Employers, by clicking on the company name and then on "Activation request" in correspondence to the type of benefit.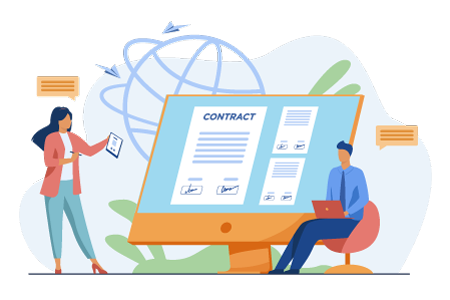 CONTACT REQUEST FOR INTERESTED EMPLOYERS
DO YOU NEED FURTHER INFORMATION?
Leave your details to be contacted.