HEALTHCARE AND WELFARE SOLUTIONS
Our state welfare (INAIL, INPS, SSN…) is not in a position to guarantee full protection to employees and their dependants. We do.
An example?
YOU CAN PROTECT YOUR EMPLOYEE WITH ANNUAL CONTRIBUTION STARTING FROM:
€ 30

for a long term care coverage that proved an annuity equal to €12,000
€ 70

for a permanent disability coverage due to illness that provide a lump sum equal to €50,000
€ 65

for a death and permanent disability by accident coverage which provides a lump sum equal to €50,000
€ 54

for a death coverage with lump sum benefit equal to €30,000 extendable to the spouse
€ 700

for reimbursement of medical expenses and access to a healthcare network

€ 850

for reimbursement of medical expenses with dental care and access to the health network
€ 102 for a daily hospitalisation allowance/per diem of €120; allowance for prolonged hospitalisation and/or hospitalisation following serious pathologies of €4,000
€ 10

for immediate rescue services and medical tele-video consultation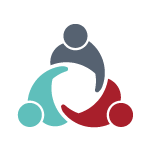 ACCESSIBILITY to all companies regardless of their size
OPEN to companies in every sector and to all professional categories and their families
FLEXIBLE SOLUTIONS for professional categories, entrepreneurs, administrators and their families
COST-EFFECTIVENESS through valuable solutions at very advantageous conditions
ADMINISTRATIVE SIMPLICITY AND ASSISTANCE thanks to easy and immediate support
TAX AND CONTRIBUTION ADVANTAGES which provide for a reduction in labor costs for the company and tax benefits for the employee compared to monetary remuneration
NO HEALTH ASSESSMENT AT THE ENTRANCE for companies, thus avoiding barriers and obstacles to accessing services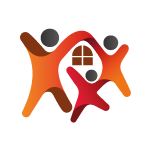 All the national labour contracts (CCNL) allow you to offer supplementary and, in some cases, alternative benefits plans?
The CCNL for executives in the Industrial sector establishes a mandatory coverage for death and permanent disability?
DO THE EST AND QUAS HEALTHCARE FUNDS protect only the employee and not the family unit?